Who we are
FRiENDi mobile is Jordan's first and only MVNO (Mobile Virtual Network Operator) with the number range of 075 as a virtual operator.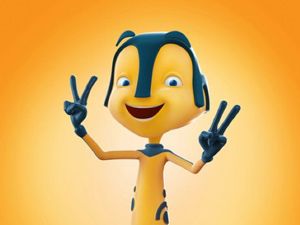 FRiENDi mobile is part of the Virgin Mobile Middle East & Africa (VMMEA) group of companies, working under the umbrella of Virgin Group which includes well known companies such as Virgin Records, Virgin Megastore, Virgin Airlines and the upcoming Virgin Galactic to soon start sending tourists to space. Virgin Mobile branded businesses can already be found in ten countries including Australia, Chile, Canada, Columbia, France, India, South Africa, Poland, the UK and the USA - serving over 15 million mobile customers.
VMMEA is the new and dynamic holdings company for both Virgin mobile and FRiENDi mobile branded service expansion offering high-end services and brand content into the Middle East and Africa regions. VMMEA currently operates in Virgin South Africa, Malaysia, Oman, Jordan and Saudi Arabia.
The FRiENDi mobile offering is focused on being the best local and international calling line in the market, providing the best all-around value to customers. To FRiENDi mobile, it is all about the customers, offering a differentiated innovative experience, keeping it simple and straight forward for customers, empowering them to do more with their mobile.
FRiENDi mobile has the widest network coverage in the kingdom offering the best value for local and international calling, and an assortment of Value Added Services, and the upcoming launch of lightning fast mobile data services in 2014.
The FRiENDi mobile and VMMEA management team includes senior level team members from a variety of successful local, regional and global mobile operators, as well as from MVNOs. The company has a strong financial foundation supported by well-respected and highly experienced global and regional shareholders.