May 16, 2014
FRiENDi mobile launches Double Up promotion
FRiENDi mobile's "Double Up" promotional offer gives 2GB data for just RO 5.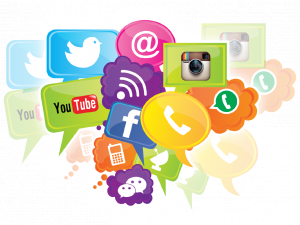 Muscat, May 16, 2014: Continuing with its practice of offering value for money and customer friendly products and packages, FRiENDi mobile, has announced the launch of a new "Double Up Promotion" on the 1GB mobile internet plan.
With this limited time offer, customers who activate or get their 1GB internet plan automatically renewed will receive an additional 1GB data absolutely free of charge by paying the same monthly plan fees of RO 5 only. In other words, they will double up their 1GB plan to 2GB. And that's not all, they will also, get the monthly bonus of 200MB on auto-renewal.
FRiENDi customers can avail this offer directly by dialing *140*3# or login online to FRiENDi mobile web self-care. Those who don't have a FRiENDi SIM yet can simply go to the nearest dealer to get a FRiENDi SIM. FRiENDi mobile has thousands of dealers across Oman and the nearest can be found on www.friendimobile.om. FRiENDi mobile Customer care is always ready to help on any inquiry on 98400000.
The offer has been designed keeping in mind that as a service provider, FRiENDi mobile has always strived to provide customers with a better choice at very competitive prices. Mr. Adnan Al-Alawi, COO, FRiENDi mobile Oman said, "We do realise that, customers in Oman are constantly demanding more data. Therefore we have recently introduced a permanent monthly bonus on our mobile internet plans to meet their expectations. This new offer is just another initiative from FRiENDi mobile to please our customers and provide them with more for less."
This hot offer is for a limited period only, till 31st May 2014.
Media Contact
For further information or to request an interview, please contact:
FRiENDi mobile Oman
Joseph Rajan, Marketing Operations Manager
Phone

+ 968 24584713

Email