January 31, 2019
Harmonious Kerala – part of Muscat Festival 2019
Celebrating the companionship of India and Oman.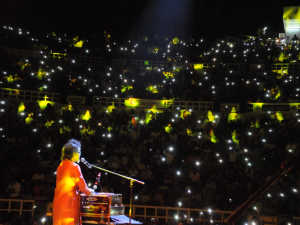 Muscat, January 31, 2019: Sharing the message of happiness and peace, FRiENDi mobile was the proud Gold Sponsor of the very successful Harmonious Kerala event held at the Qurum Amphitheatre.
The message of the event was to celebrate the companionship of India, 'The land of diversity' and Oman, 'The land of love and peace'. The event featured cinema personalities such as Tovino, Ramesh Pisharady, Shahbaz Aman, Mithun, Vidhu Prathap, Sithara, mentalist Aadi and many others.
Our customers, specifically the Malayalam speakers, were sent the event details through SMS broadcasts and were also updated through our Facebook page. Most of our existing base is from India, Kerala and so the event gave us the right kind of visibility directly to our target segment.
Media Contact
For further information or to request an interview, please contact:
FRiENDi mobile Oman
Joseph Rajan, Marketing Operations Manager
Phone

+ 968 24584713

Email