August 10, 2014
FRiENDi mobile's Hot Offers extended
FRiENDi mobile extends promotional offers on International Calls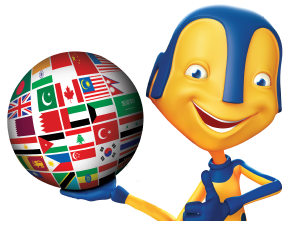 Muscat, October 10, 2014: Knowing for its continuous launches of new offers and attractive bundles for both calls and internet, FRiENDi mobile, has extended 2 of its famous offers namely the International Off-Peak Call rates and the International Call Bundles.
The International Off-Peak Call rates offer was well received earlier during the Holy month of Ramadan helping users stay connected with loved ones abroad starting from 6pm to 6am daily and the whole day of Friday. This offer would now continue until 30 September.
In addition and for those who want to call all day for India, Bangladesh and Pakistan at reduced flat rates, FRiENDi mobile had also introduced attractive bundles for these countries starting from 500 Bz only and customers can get 15 minutes to call India and Bangladesh anytime of the day. For Pakistan, customers get 20 minutes at RO 1. This offer is now extended until 22 September.
Adnan Al-Alawi, COO, FRiENDi mobile Oman said, "In this revolutionising era, customers are constantly in need of speed, wide network coverage and greater connectivity. We provide all of them ensuring affordability at the same time and the extension of the three offers is a proof of our commitment to our loyal customers."
Media Contact
For further information or to request an interview, please contact:
FRiENDi mobile Oman
Joseph Rajan, Marketing Operations Manager
Phone

+ 968 24584713

Email