November 26, 2017
FRiENDi mobile's 'Win an iPhone 8' campaign
FRiENDi mobile customers have the chance to win the latest iPhone 8!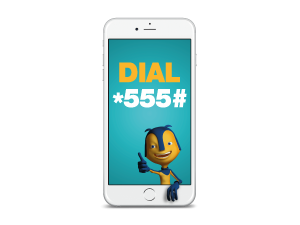 Muscat, November 26, 2017: Recognized as one of the most popular mobile service providers in the Sultanate, FRiENDi mobile recently launched 'Win an iPhone 8' campaign that received a great response from its customers. Through a raffle draw, FRiENDi mobile customers have the chance to win the latest iPhone 8.
Dedicated to an abundance of data, FRiENDi mobile launched the campaign along with a weekly data plan where customers could get 1000MB of data for just RO 2. On purchasing the plan, they enter the draw to win an iPhone 8 every week. The campaign started in October and will come to an end on 16 December 2017 with a total of 8 winners of the campaign.
With no limit on the number of purchases, customers can increase their chances of winning an iPhone 8 by multiple purchases of the weekly plan in a week by dialing *555#, which is also FRiENDi mobile's code for all of their special offers. The weekly plan includes 500 MB anytime data with an additional 500 MB Night Downloads for just RO 2.
The winners are selected randomly through a draw conducted under the observation of the Ministry of Commerce and Industry. All winners' names are published on FRiENDi mobile's social media platforms. The three final draws will be held on 3 December, 10 December, and 17 December.
"The idea of launching this campaign was to reach out to more people and bring excited smiles on yet more faces," said Eugen Comendant, Marketing and Sales Director at FRiENDi mobile Oman. "The campaign took into consideration two crucial factors – the need for more data at a good price and the excitement of the launch of the latest iPhone 8. Together, along with FRiENDi mobile's outstanding service, the campaign has already got an amazing start."
FRiENDi mobile is the Sultanate's 3rd largest mobile services provider, dedicated to delivering the best value for money with value-driven 4G mobile data plans, and lower local and international calling rates.
For more information on FRiENDi mobile, please visit the official website on www.friendimobile.om or contact Customer Care on 9840 0000. You can also follow FRiENDi mobile on Facebook, Instagram or Twitter.
Media Contact
For further information or to request an interview, please contact:
FRiENDi mobile Oman
Joseph Rajan, Marketing Operations Manager
Phone

+ 968 24584713

Email