January 27, 2019
More Internet. Lower Prices.
New data plans to start off 2019.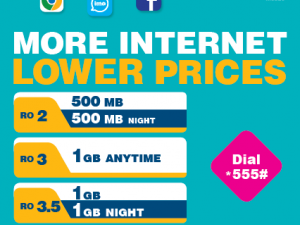 Muscat, January 27, 2019: FRiENDi mobile, is close to completing its tenth year of operations and to begin the year 2019, we have launched four new data plans catering to our customer's needs, changing the experience of our customers' mobile life.
Eugen Comendant, Director of Marketing, said, "The latest data plans have already impacted our existing customer's behavior where they have started switching to new plans. Customers want data which they have the flexibility to use at any time"
Starting with a price point of RO 2, customers now get 500 MB Anytime data + 500 MB Night data with a validity period on 30 days. The list of new plans also includes 1GB Anytime data for RO 3, 1 GB Anytime + 1GB Night for just RO 3.5 and 1.5 GB Anytime data for RO 4.
The distribution network spreads over 7,000 shops and supermarkets where FRiENDi mobile recharge cards can be purchased, inclusive of around 1,250+ authorized dealers where SIMs are available for purchase.
Media Contact
For further information or to request an interview, please contact:
FRiENDi mobile Oman
Joseph Rajan, Marketing Operations Manager
Phone

+ 968 24584713

Email