May 1, 2019
FRiENDi mobile Oman celebrates a decade of trust, teamwork and success
10 Years In Oman.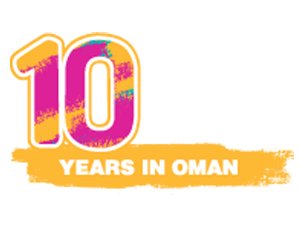 A first in Oman and across the region, FRiENDi mobile Oman, on its 10th Anniversary celebrations, goes the extra mile in further enhancing its corporate stance. Over a successful decade-long growing market presence, its strategy remains in sync with its core stance of human values, trust and teamwork. Known for its flexible work culture and perfect learning atmosphere, the dedicated team at FRiENDi mobile are proud to be part of this ever-evolving business in the past 10 years.
Launched in April 2009, as the first Mobile Virtual Network Operator (MVNO) in the region, FRiENDi mobile, Oman is today, the third largest mobile service provider in Oman offering outstanding value for money to its customers. FRiENDi mobile's growing market position remains committed to empower subscribers to stay connected to their circle, locally and globally. As the most preferred brand in Oman, especially for the large expatriate community, FRiENDi offers highly affordable prepaid mobile and data services across Oman.
FRiENDi mobile offers its customers the choice of a wide range of affordable options. Known for low international calling rates and outstanding internet services, FRiENDi mobile also provides its customers with friendly customer care services in multiple languages, well integrated with its countrywide network coverage and easy to use products.
Media Contact
For further information or to request an interview, please contact:
FRiENDi mobile Oman
Joseph Rajan, Marketing Operations Manager
Phone

+ 968 24584713

Email