March 1, 2017
FRiENDi mobile partners with Oman Oil's Ahlain stores
FRiENDi mobile recharge at Ahlain stores.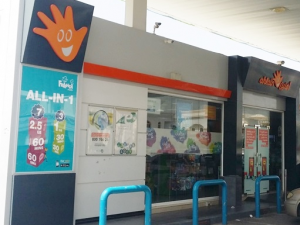 Muscat, March 01, 2017: FRiENDi mobile goes into a partnership with the Ahlain chain of stores located at all the Oman Oil filling stations all over the Sultanate. To better serve its customers the Ahlain stores are open all 24 hours and a FRiENDi mobile customer can buy their recharge from over 70 stores spread across Oman.
"Customers need not wait if they run out of recharge. They can drive to any of the Ahlain stores anytime during day or night all 365 days of the year and get their recharge voucher. It just gives our customer a convenient, hassle-free experience", said Eugen Comendant, Marketing Director, FRiENDi mobile.
Media Contact
For further information or to request an interview, please contact:
FRiENDi mobile Oman
Joseph Rajan, Marketing Operations Manager
Phone

+ 968 24584713

Email