Who we are
Join the 3rd largest service provider that focuses on empowering people from multi-cultural backgrounds to stay connected to their circle, locally and globally.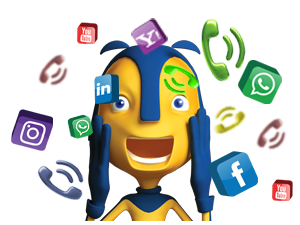 On 28th April 2009, FRiENDi mobile was launched in Oman as the first Mobile Virtual Network Operator (MVNO) in the region. Today, it is the 3rd largest mobile service provider in Oman which offers an outstanding value for money to its customers. The FRiENDi mobile purpose aims to empower it's users to stay connected to their circle locally and globally. It is the brand for those with a piece of their heart abroad, offering highly affordable prepaid mobile and data services across Oman and Saudi Arabia.
FRiENDi mobile is an exciting brand with great aspirations and a real focus on its customer's needs at all points of time. Well known for low international calling rates and outstanding internet services, FRiENDi mobile also provides its customers with the customer care services in multiple languages, country wide network coverage and easy to use products.
Connect Arabia LLC (trading as "FRiENDi mobile").